Gallery Viewer: Het fantasmagorisch universum van Nick Ervinck
GNI-RI sep2023 / Wie de naam van kunstenaar Nick Ervinck zegt, denkt dadelijk aan de metershoge gele sculpturen die over de ganse wereld opduiken. Maar dit is slechts een deel van zijn immer groeiende oeuvre. Bij NQ Gallery opende de tentoonstelling GNI-RI sep 2023, ceramic and drawings waar hij traditionele keramiek gebruikt om via 3D-experimenten ideeën van zowel organische als genetisch gemanipuleerde levensvormen te verkennen.
Lees het hele artikel hier verder.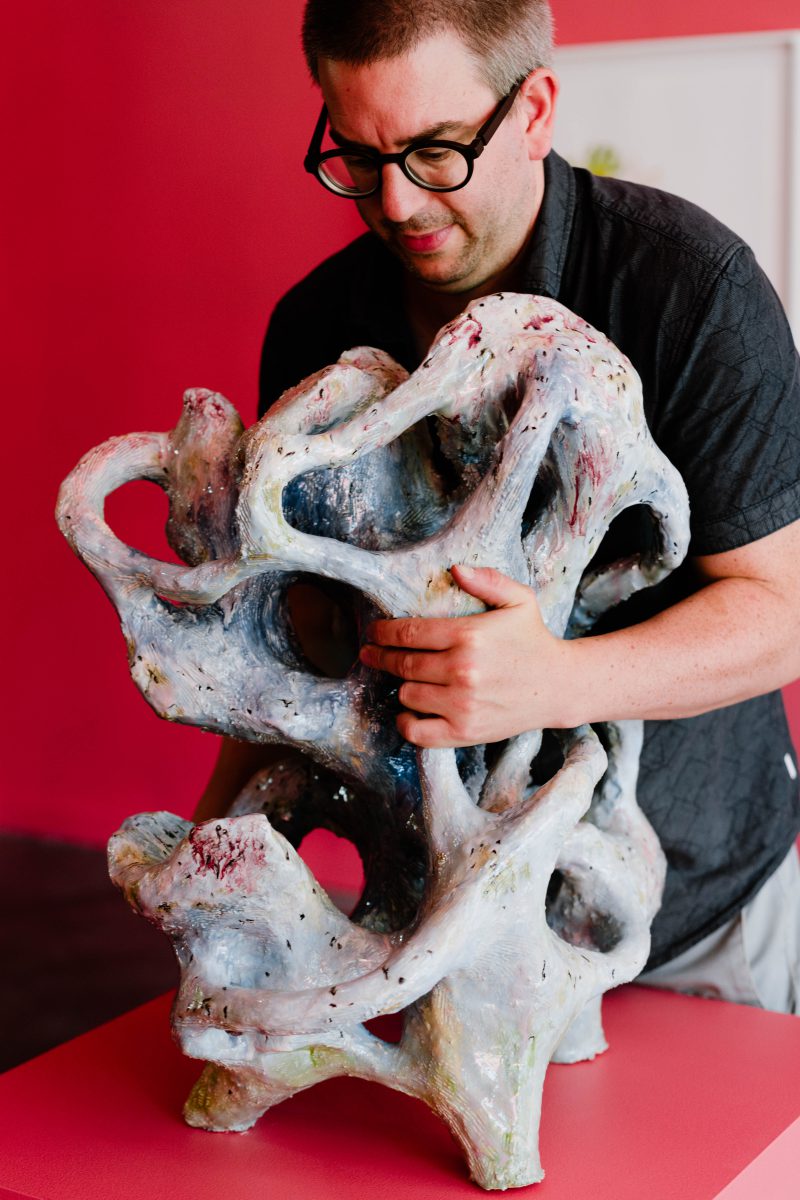 COLLECT: Nick Ervincks wonderenwereld
GNI-RI sep2023: het is de formule waarmee de internationaal bekende Belgische kunstenaar Nick Ervinck (°1981) aangeeft dat het om een solotentoonstelling gaat. Gladde gele sculpturen en 3D-prints, daar wordt hij nog altijd prompt mee geassocieerd. Zijn eerste solo in NQ Gallery toont sculpturen in keramiek en tekeningen, grotendeels nieuw werk. Amorfe vormen in tere kleuren ogen organisch en titels zijn bij hem altijd onbestaande woorden. Een wonderland met een eigen taal. In de titel van de sculptuur OEBERION echoot Oberon, de mythische elfenkoning. Een fabelwezen of een levensvorm in een verre toekomst? Het is een gedurig evoluerend oeuvre vol mutaties en verstrengelingen tussen de fysieke en virtuele wereld, vakmanschap, digitale technologie, wetenschap, architectuur, kunstgeschiedenis, mythologie, oude culturen, games en sciencefiction.
Ontdek meer kunstig leesvoer via: www.collectaaa.be
BLOEM displays a selection of Verwey's flower still lifes alongside those of contemporary, well-known painters, for whom flowers or plants also form a recurring theme. Although the way they do this, their motivations to do it, and the meanings it holds for them vary greatly from Verwey's. These differences may be present in material aspects – ranging from very light, scraped away, almost nothing, to very thick and rich – in content-related aspects – the underlying intentions of the work – or in formal aspects – the level of abstraction.
The studio of Marc Mulders (Tilburg, 1958) is surrounded by flower fields, and flowers literally form his direct living and working environment. He paints canvases with seemingly infinite amounts of fields or landscapes full of peonies, parrot tulips, irises, or lilies. Mulders' work shares a resemblance with that of Verwey in the material, the thickness of his oil paintings. They also share a love and skill for painting in watercolor.
Ronald Zuurmond (The Hague, 1964) uses the painting of a houseplant or a branch of cherry blossom to recover from the suffering of the world, because in addition to nature, he also paints, based on newspaper photos, major themes such as life and death. Unlike Verwey, he is so deeply imbued and busy with the suffering of the world, that he needs these works to recover from it.
Visit Bloem from 8 July 2023 till 7 January 2024 at verwey museum haarlem, with the works of NQ Gallery's artists Marc Mulders and Ronald Zuurmond.
More info: https://museumhaarlem.nl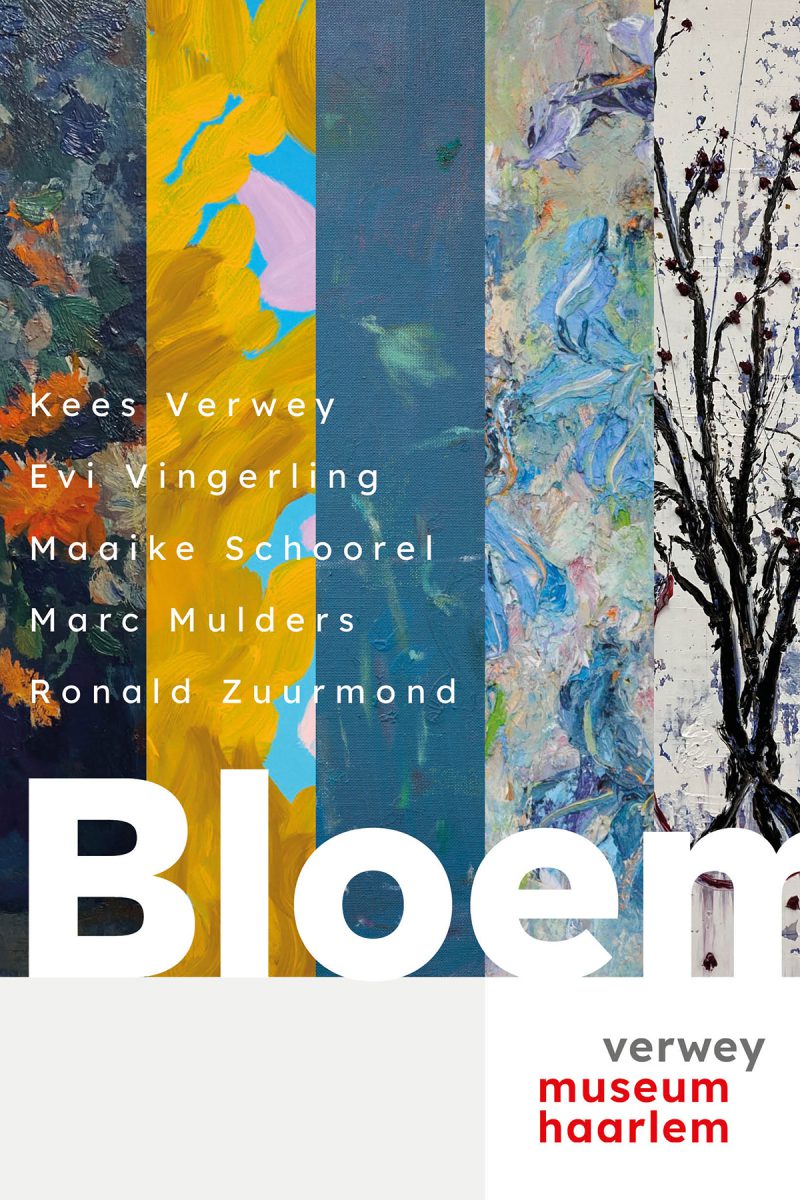 Stacii Samidin: Rotterdam is my best friend
Very happy to see Stacii Simidin featured on Gallery Viewer with a beautiful video. He speaks about being born and raised in Rotterdam-East, a district where he shared his life with many people with Indonesian roots, people with a strong sense of belonging to each other. Stacii: "I grew with the city." He compares his personal development to Rotterdam's growth into a metropolis. As a youngster, the city neighbourhood was his permanent home. Now he enters a "global arena" as a human being, documentary photographer and documentary filmmaker.