NQ Gallery is excited to collaborate with Botanic Sanctuary Hotel Antwerp. With every gallery show, its exhibiting artists will also present works at the high end hotel. Each chapter of this dialogue between the gallery and the 15th century monastery hotel will be marked by an intimate reception and a preview of the gallery exhibition.
---
Group Exhibition – 'GEIST' (18.05.2023 – 02.07.2023)
GEIST, like a ghost, or like yeast, questions the influence of painterly master van Gogh on contemporary artists. How far does an image stretch and how defining are the seeds of our collective pictorial history?
GEIST extends the question of being spirited by van Gogh to Stacii Samidin, Marc Mulders, Sara van Vliet, Ronald Zuurmond, Nick Ervinck, Alexander Tinei, Lotte Wieringa, and guest Marieke Bolhuis who each in their own accent, formulate works in resonance with the master of a starry night, his bedroom and sunflowers.

A sculpture by gallery artist Nick Ervinck now resides in the garden of our collaborator Botanic Sanctuary Antwerp. This beautiful oase in the center of the city, is only a five minute walk from NQ gallery.


NARTUAT
NICK ERVINCK
2020
236 x 150 x 105 cm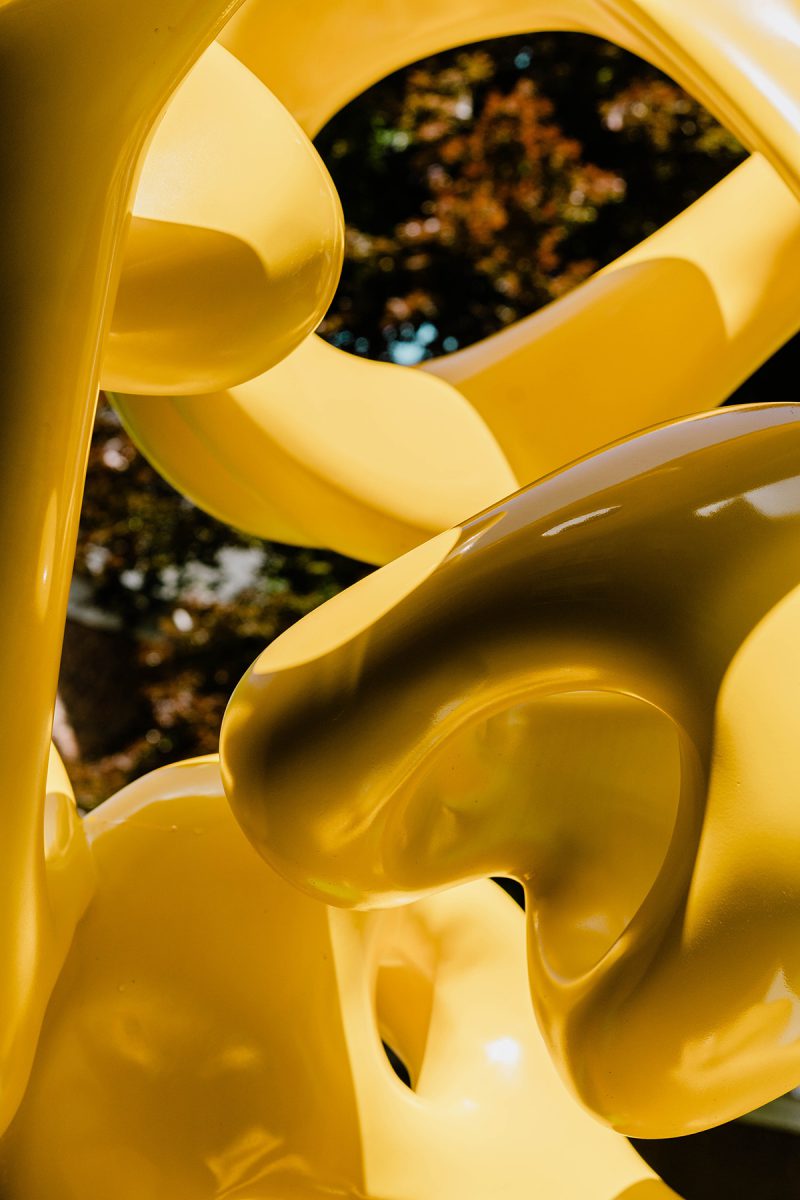 ---
Johannes Nagel & Lotte Wieringa – 'Come As You Are' (06.01.2023 – 19.03.2023)
'Come as you are' presents a two-person exhibition by Lotte Wieringa and Johannes Nagel.
The work of both artists is marked by the constant dialogue with the materials they engage with. In the process of becoming —respectively a vessel-like sculpture in the hands of Johannes Nagel or a scribbled painting under the pens and pencils of Lotte Wieringa— shape and fissures form in blots of colour. Every gesture marks a moment in time. The intuitive painting style of Lotte Wieringa invites the eye to read our surroundings like a field of dreams, without appointing separate elements. Johannes Nagel says about his sculptural works "What sort of a function do vessels have today? What may they contain? I hardly ever thought of flowers."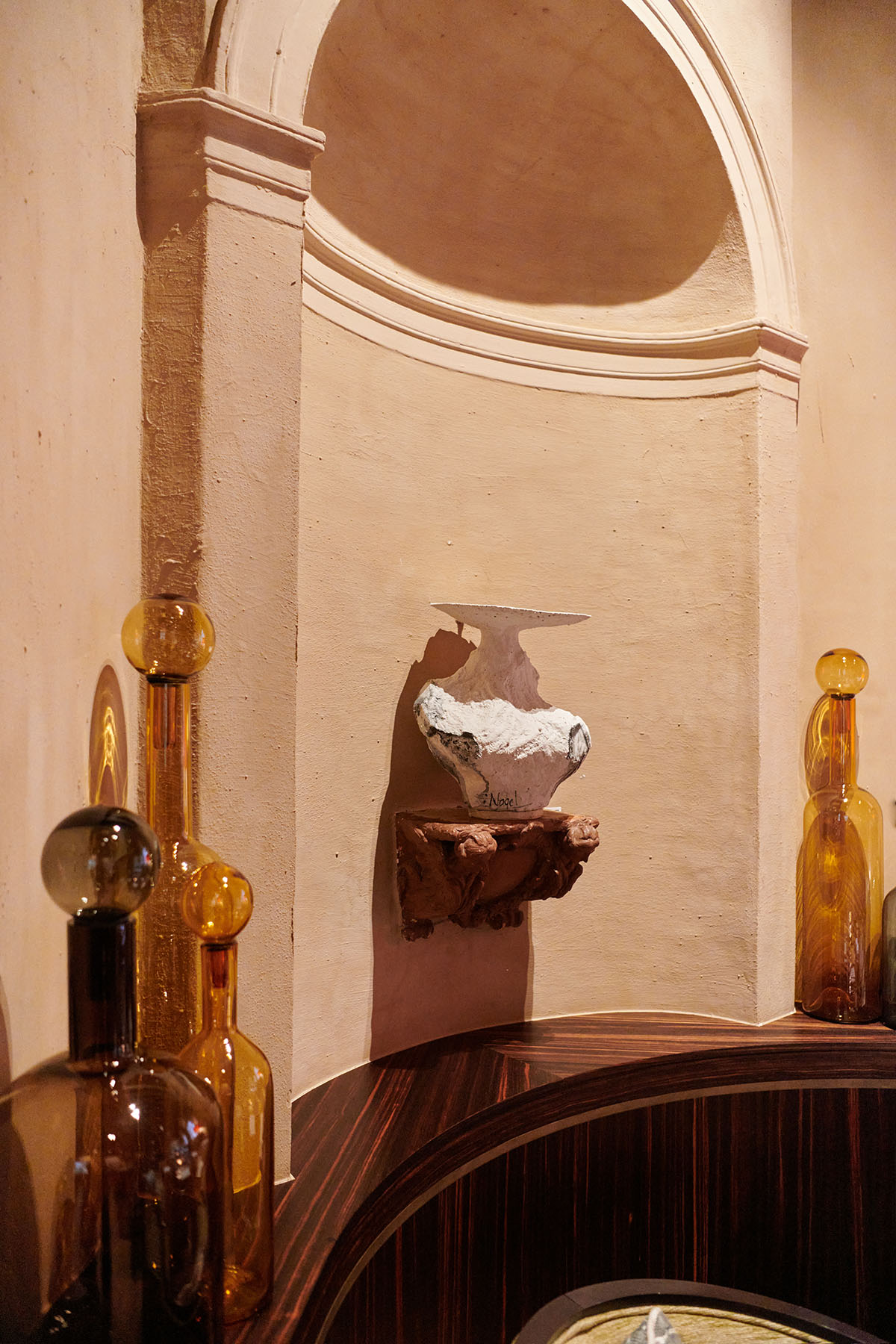 ---
Marc Mulders – 'A Garden Path' (05.11.2022 – 01.01.2023)
The word paradise is derived from the ancient Persian– a green place. Paradise haunts gardens, and some gardens are paradises. Mine is one of them.*
The word paradise is derived from the ancient Persian– a green place. Paradise haunts gardens, and some gardens are paradises. Mine is one of them.*
In the solo exhibition 'A Garden Path', Dutch artist Marc Mulders mimics the abundance of nature surrounding his studio. With these farmlands in mind, he paints in smudgy textures and very fine strokes. He directs his brushes to, as he says, be like gardening tools. They comb the paint, and his long pencils scrounge the canvas, drawing and glazing imaginary paths in oil paint. The paradisal aesthetics touch on Persian miniatures and Early Christian imagery. In the exhibition space, his paintings, of sunflowers to name one, have an almost cupping, absorbing quality. They invite an active relationship to the plants, flowers, and all greenery wildering.
* Derek Jarman, Derek Jarman's Garden
Alongside the exhibition 'A Garden Path' by Marc Mulders, we're showing a series of eight older works by the artist that have never been shown before, thanks to the generous collaboration with his wife Trudy Sas, who lends these pieces from her private collection.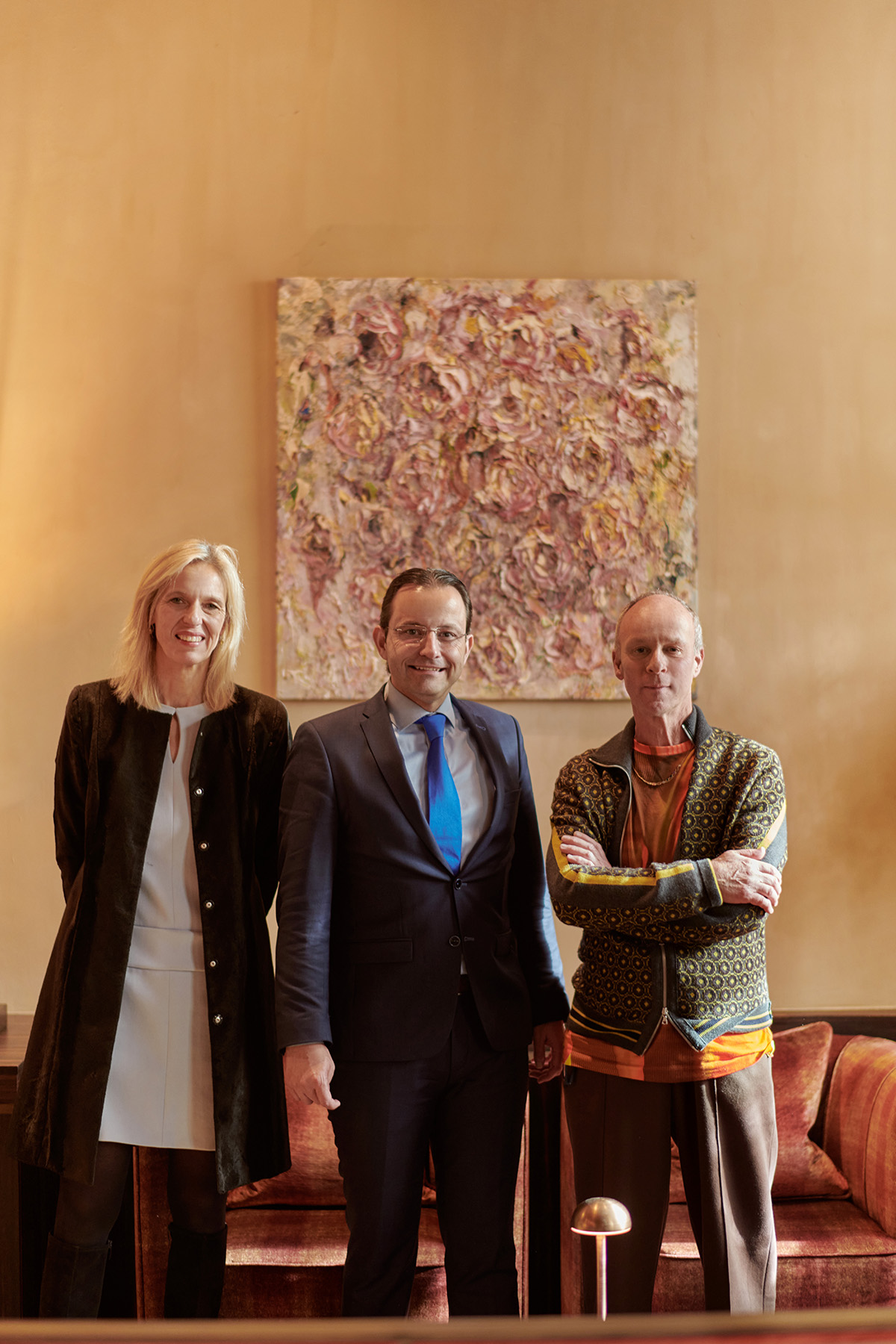 ---
Embodiment (20.05.2022 – 10.07.2022)
'Embodiment' is a duo exhibition of sculptor Natasja Alers and painter Ronald Zuurmond. In it, the emotive potential of material, colour and movement binds the works in space. The eye follows the curves and dripped colours on the new ceramic sculptures of Natasja Alers. Blobs and humps take almost human shapes.
We are invited to touch these sculptures that play on surface and inside. Ronald Zuurmond leaves remnants pend mid-abstraction, where these traces of his painterly process become flowers, figures or remain abstract. He seems to balance memory and presence both in what is depicted and in aesthetic references.