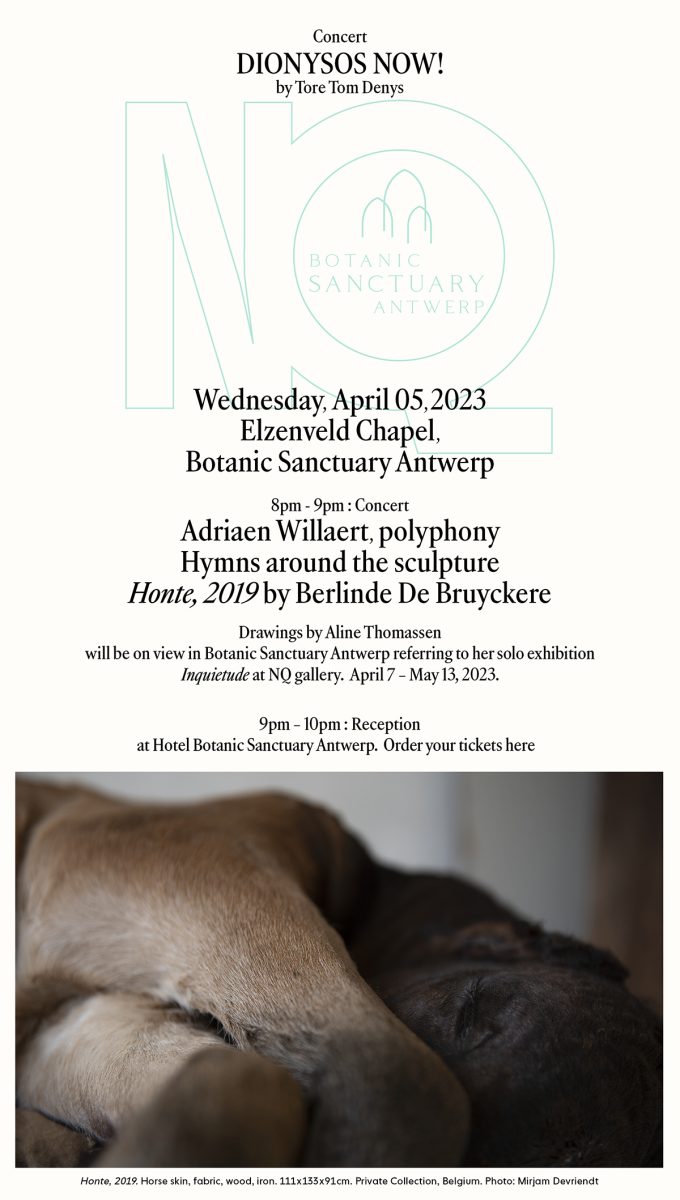 In the framework of our ongoing collaboration, we warmly invite you for a concert at the Botanic Sanctuary Antwerp on April 5th at 8 pm. Dionysos Now!, led by Tore Tom Denys will perform a vocal Adriaen Willaert Polyphony concert for 'Honte', an artwork by Berlinde De Bruyckere.
The work of Berlinde De Bruyckere renders haunting distortions of organic forms, working with casts made of wax, animal skins, hair, textiles, metal and wood. Dionysos Now! has collaborated with Berlinde De Bruyckere before; crossing over music and sculpture, here in the beautiful setting of Botanic's chapel.
Drawings by Aline Thomassen, that have been shown at Bonnefanten Museum before, will be presented by the altar at the chapel. Thomassen's work uses ferocious depictions of women's bodies to convey ambiguous and bodily experiences in the viewer. Her solo exhibition 'Inquietude' will open the next day, on April 6th at NQ gallery.
To order tickets to the concert please use the following link: